CAMEO PLACE RESERVE


We wrote to our Mayor about an area left in a terrible state after a new road was built. It had been left like it for years.



Examining Cameo Park, Kellyville for suitability
as a neighbourhood kids project and educational walk.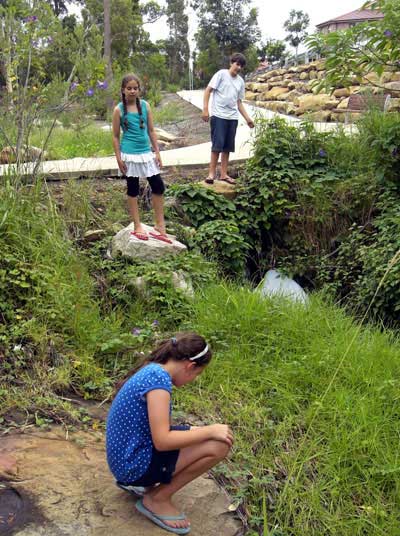 Well, it might have looked a waste dump to others but to us it was a haven for wildlife and a place for kids to play and explore a natural habitat. It has a wetland and creek running through it and we thought it was just too good to be left to waste. However, we noticed one big problem...it had signs up saying 'hazardous waste' and a big fence. We decided to do more research.

We wrote to our Mayor with our dream to turn it into an environmental learning and play area for kids. We also asked about the hazardous waste. He was very quick to answer our questions.



Planet patrol are setting up a neighbourhood kids' project which will
restore the eco-system and produce educational signs for a walkway
and natural creek play area.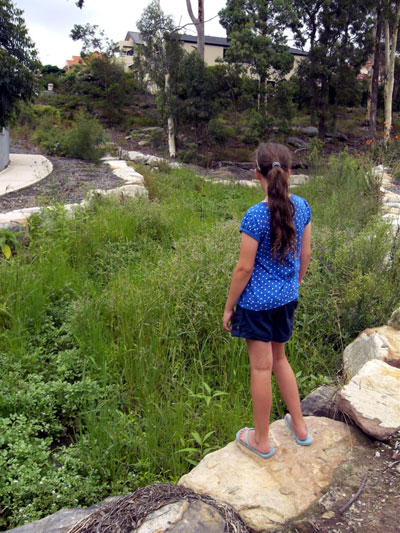 Powerful Owl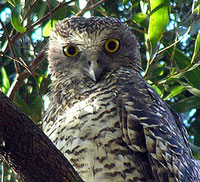 Powerful Owl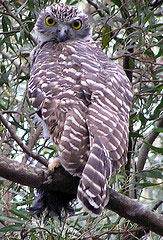 Basically, the area is going to be turned into a sports centre after the hazardous waste has been removed. The Mayor got one of his environmental engineers to suggest another reserve which we could do some work on. This is Cameo Place Reserve. We went to look at it and did a site survey where we looked at all the native plants, introduced species, drew a rough map of the area showing slopes, creek and recreational area.

It's perfect!



Erosion around the creek in Cameo park due to blocked drain.
Non-native plants have infiltrated park and bushland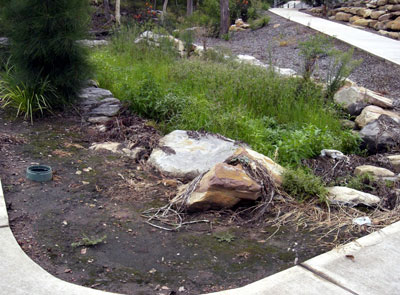 Blocked drain at Cameo Park and non-native weeds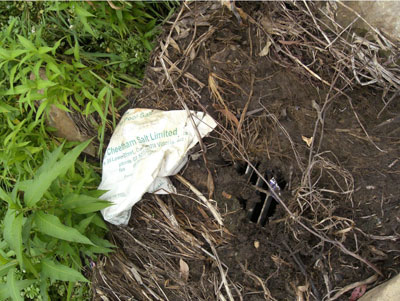 We also identified some major flooding in the park which is causing erosion (wearing away of the top soil) and de-nuding (wearing away of plants and grasses), and litter pollution. We sourced the erosion to a blocked grate which seems to have been made with too fine a mesh on and the concrete pipe is fine for the normal waterflow, but when it floods it cannot cope with the extra flow of water.



Ironbark Tree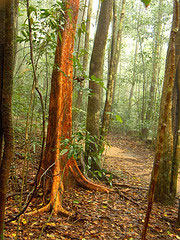 We felt that having local kids get involved in this reserve would not only make it a great place to learn and play, but they would also take an interest in clearing the drain after heavy rains (with an adult of course). The creek is very shallow and once cleared of the dreaded privet will be a great place to play. We also plan to put educational signs up around the area so kids know what sort of plants they are looking at.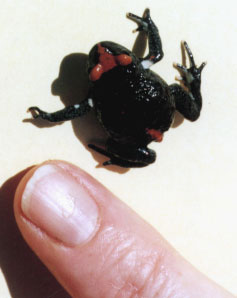 Red Crowned Toadlet (Pseudophryne australis)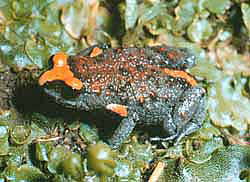 The area is home to Red Crowned Toadlets (Pseudophryne australis) which are now listed as 'vulnerable' (they could soon die out) so we really need to ensure that the creek and creek banks are free-flowing (which helps get rid of oil and other pollutants) free of litter and debris (we took 13 tennis balls away with us one day!) and has native grasses and bushrock to ensure that this colony of frogs do not die out. The toadlets are actually frogs and are teeny tiny...just 3cm in length.

There is a primary school only 500 metres away so we hope we can get the kids involved by doing a presentation to them and teaching them about the Red Crowned Toadlets and Powerful Owls that live in this area. We then hope to get the school to adopt the park and do a working bee for Clean-up Australia Day.

Why not adopt a park or area yourself to keep free of introduced species and litter? Let us know if you do and send us some photos to: theteam@planetpatrol.info.



Many thanks to these people for the great photos:
Red Crowned Toadlet and anonymous finger - Arthur White; www.fats.org.au
Red Crowned Toadlet - Hal Cogger; www.frogsaustralia.net.au
Powerful Owl - Tidalist @ www.flickr.com
Ironbark tree - robstephaustralia @ www.flickr.com