Recycling Mobile Phones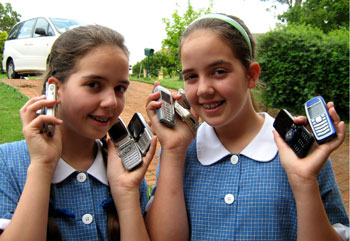 Not only does this stop mobile phones getting into landfill, where some of the chemicals in them get into the ground, as well as saving and re-using the precious metals that they contain, but we also get a bit of money to put towards our 'beautify the school' project.

We sent 38 phones (plus batteries & chargers)to ARP and got $90 for our school. It was easy to do - we just put posters up around our school and in our newsletter and then sent the phones off.

You could do this too, go to: www.arp.net.au for more information.